The Unique table for pay fixation as per 7th CPC recommendations PB – II
The 7th pay commission submitted 7th cpc report to the finance ministry on the November month of Last year
This is well known to everyone, pay fixation is an important segment in this report.
How the pay fixation has to be done has been clearly explained using the Matrix Table.
we are created a unique table for pay Band – II.
we have done this according to the recommendations prescribed by the 7th Pay Commission.
The table that we have formulated is as show below.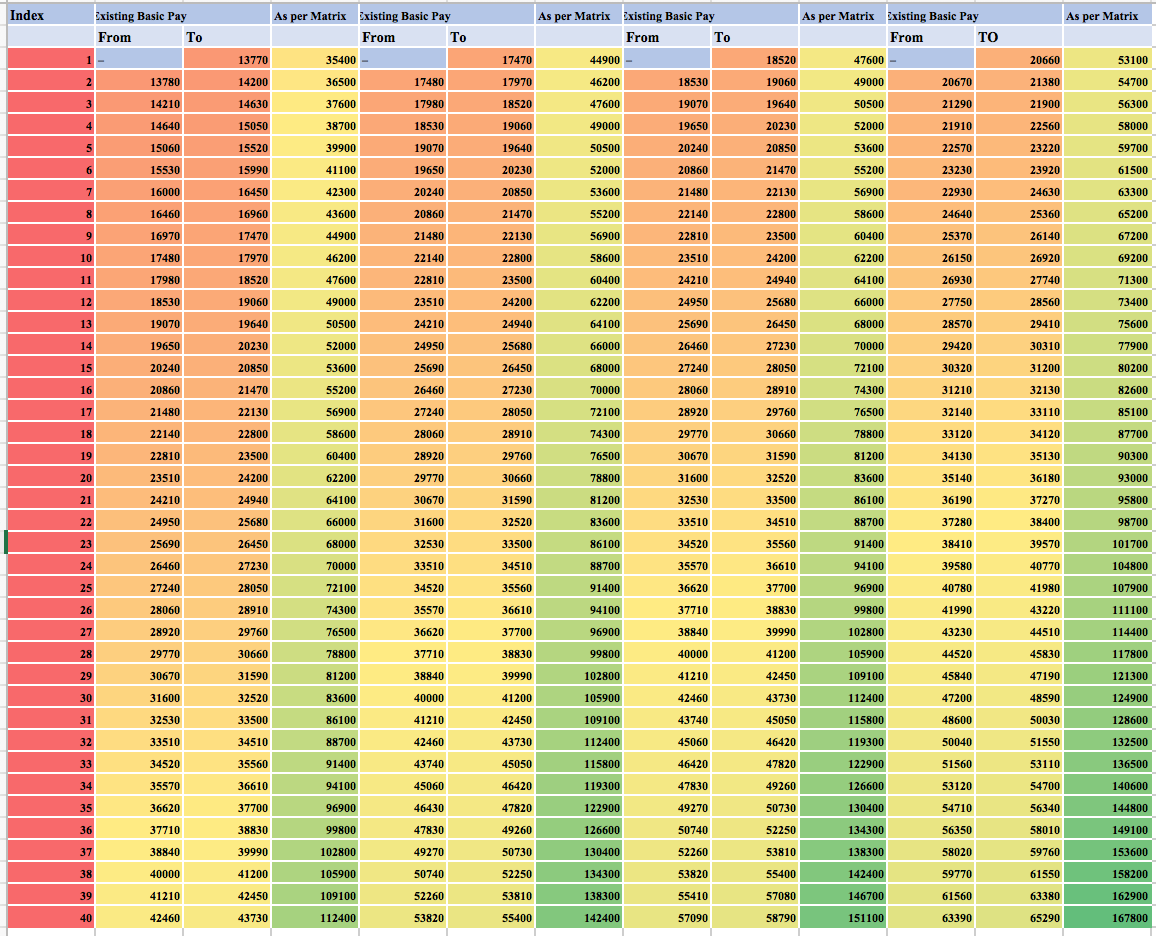 Disclaimer:
This calculation is only for the information of the employees without any liability of its correctness and is based on 7th PC recommendations as published in the website. This information is not authentic and has no legal sanctity.