7th CPC Pay Fixation – FREE Pdf Ready Reckoner (7 Pages)- Download
7th CPC report has been released and reached most of the Central Government employees through online calculators and offline (excel sheets) sources and made them aware of the new pay benefits they are to get.
This Ready Reckoner table is being released in an intention to get this information through to every single central government employees in India in an easy-to-understand manner which will be available as a booklet to help who can not use online/offline sources.
Please note that this is not an official government release. Please refer the 7th CPC report before any decisions.
This is version 1.0 of the ready reckoner table.  We are working on simplified version of Ready Reckoner PDF and will be released shortly. Do note that our online calculator has been updated with this calculation and you can check it from our website.
Download 7th CPC Pay Fixation – FREE Pdf Ready Reckoner (7 Pages)- Download PDF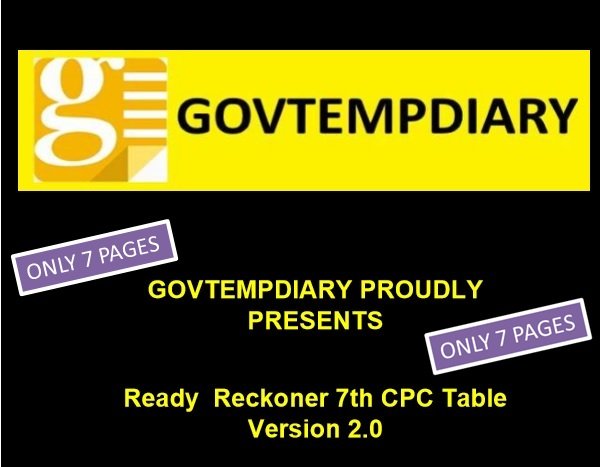 ---